Prison numbers in England and Wales fall from riot rise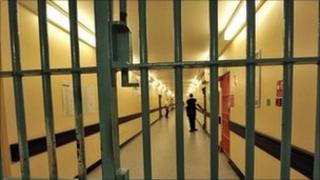 The prison population in England and Wales has fallen from a record high, Ministry of Justice figures show.
There are now 86,710 people locked up in jails, young offender institutions and immigration removal centres - down from 86,821 on 26 August.
The population rose by almost 1,300 in the three weeks following the riots in England.
On 26 August, Prisons Minister Crispin Blunt said there would be no long-term effect on inmate numbers.
He said the disturbances earlier in August were a "one-off" event and the justice system could cope in the short-term.
The government expects prison numbers to fall to about 83,000 in 2012.
Ministers have said they want to cut costs by reducing the population through the introduction of the more robust community sentences for some offenders and improvements in the rehabilitation of offenders.