London 2012: Paralympic Games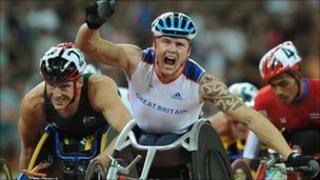 With less than a year to go until the start of the Paralympic Games in London, are you hoping to attend?
More than 4,000 athletes from around 150 countries will participate in 20 different sports at the event which will run from 29 August - 9 September 2012.
Organisers say that in the UK there will be around two million tickets available to buy.
Have you applied for tickets? Have you been successful?
Are you disabled? What do the Paralympic Games mean to you? How far will you have to travel to see the world's elite Paralympians?
We are interested in your stories, pictures, and videos.
Please add a contact telephone number so that a BBC journalist can get back to you.