Banking showdown goes off quietly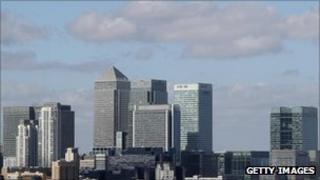 This was billed as Judgement Day.
The day when the banks would learn their fate.
The day when voters would be reassured that never again would they have to foot the bill for the bankers' failures.
So why after three years with the public still boiling with anger did it feel so - well - low-key? What has happened to the banker bashing so beloved of politicians on all sides?
After excitable newspaper reports about Vince Cable walking out of the government if reform wasn't implemented quickly, the business secretary and the chancellor were as one on the timetable for reform.
For all their divisions on every other aspect of economic policy Ed Balls' main criticism of George Osborne was merely that he had not announced plans to review progress made in a year's time.
Voters may be less patient and demand to know why the banks are being given until 2019 to restructure themselves.
The answer which seems to satisfy all the front benches is that Vickers says 2019 is the end date for reform, not the start of it - re-structuring will start and may well end before then.
In addition, politicians on all sides are all too aware that a safer bank may charge more and lend less which is something that the economy does not need just now.
Finally, for all the fear of another banking crisis there is something most politicians privately fear more - the end of London as the world's leading financial city.