London 2012: Paralympic cycling and swimming oversubscribed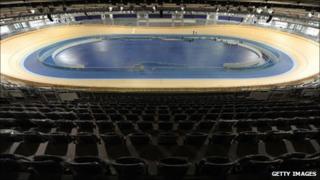 Track cycling and swimming have emerged as the hottest Paralympic tickets so far, with evening sessions at higher price levels already oversubscribed.
London 2012 organisers, Locog, said that all sports still had availability, including the lower-priced swimming and cycling tickets.
There had been fears of poor take-up but Locog Chair Lord Coe told the BBC sales were "going well".
Online applications close at 1800 BST on 26 September.
Evening sessions for wheelchair basketball and wheelchair rugby were also "proving popular" while opening and closing ceremonies tickets at the lowest price of £20.12 were oversubscribed.
As with Olympic tickets, applications for oversubscribed events will be decided by random ballot.
Payment will be taken by 31 October, and applicants will find out if they have been successful by 18 November.
Lord Coe told the BBC: "There's a good healthy response out there. Half the people who signed up said they wanted Paralympic tickets and the response has been good."
He added: "We are monitoring the ticket sales. We won't maintain a running commentary. We know from early sales that they were going well.
"We have decided to limit what we know will be the big ticket events. But I am pretty relaxed because we have a head start with the Paralympic Games in this country. People really get the Games. A lot of the athletes are household names."
Three-quarters of the two million total tickets available before the Games are priced at £20 or under, and half at £10 or under.
According to Locog, there is still "good availability" across various sports in the Olympic Park and Excel, rowing at Eton Dorney, equestrian at Greenwich Park and road cycling at Brands Hatch.
There is no advantage in applying earlier in the process - all applications have an equal chance of getting tickets.
More than 4,200 athletes, with a variety of disabilities, from 150 nations will take part in the Paralympic Games from 29 August to 9 September 2012.
The Games will be preceded by a torch relay which will see flames from Edinburgh, Cardiff, Belfast and London combined at Stoke Mandeville into the Paralympic Flame, which will then be taken by teams of torchbearers to the Olympic Park for the opening ceremony.