Charles Clarke will not stand at general election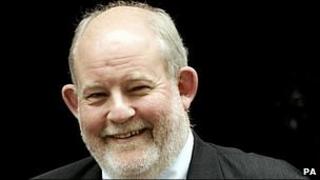 Former home secretary Charles Clarke will not stand for Parliament at the next general election.
In a statement to his local paper, the Eastern Daily Press, he said would not seek to be elected in 2015.
Mr Clarke, 61, who was first elected in 1997, said it was "time to pass the Labour baton to another candidate".
The ex-Norwich South MP, who lost his seat at the last general election, was education secretary before moving to the Home Office.
Mr Clarke oversaw the introduction of university top-up fees as education secretary.
And he played a key role in changes to counter-terrorism laws during his time as home secretary.
In his statement, Mr Clarke said: "I am confident that Labour will regain Norwich South at the general election."
He also served as minister without portfolio and Labour chairman.
Mr Clarke was effectively dismissed as home secretary in 2006 after it emerged more than 1,000 foreign prisoners had been freed without deportation being considered, and refused to accept another cabinet post.
He lost his seat to Liberal Democrat Simon Wright by 310 votes at the last general election.