London 2012 torch relay: 'Leg to be held in Dublin'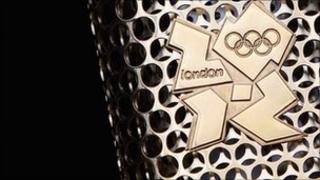 The Irish Olympic Council has confirmed the Olympic torch will travel across the Irish border to the Republic in the lead up to the London 2012 Games.
The torch will be brought to Dublin on 6 June after a symbolic border crossing at Newry marking the peace process.
Several areas in Dublin are included in the torch route including the Garden of Remembrance and Croke Park.
The Olympic emblem will remain in the Republic for just one day, before moving back up to Northern Ireland.
It would be the torch's only detour outside of the UK in the lead-up to the 2012 Games in London.
The International Olympic Committee still has to formally approve the plan.