London 2012: Games venues tested for heat and queues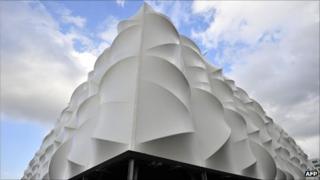 Police and authorities have carried out a three-day exercise to plan responses to potential problems at next year's Olympics and Paralympic Games.
A total of 2,000 people around the country took part in the biggest exercise so far to test Games plans.
Several different types of incident were simulated, including extreme heat and long queues at venues.
The exercise replicated days five to seven of the Olympics when 27 sports will take place across over 30 venues.
Jeremy Hunt, Secretary of State for Culture, Olympics, Media and Sport, said: "London's Olympic and Paralympic Games will be the biggest peacetime logistical operation this country has ever handled.
"We are confident that we have effective plans in place to deliver a safe and successful Olympic Games, but it is essential that we thoroughly test these arrangements.
"This week's exercise looked at how we would deal with some low-level incidents that could have a big effect on people's experience of the Games."
Games organisers, the government, police, fire and rescue service, ambulance service, local councils, health providers and transport operators all took part.
A government spokesperson said: "The government is committed to delivering a successful, safe, secure and resilient Olympic and Paralympic Games.
"Testing and exercising is a vital part of Games preparation as it allows us to develop our arrangements for Games-time and identify areas where they could work better.
"With under a year to go until the Games begins, a comprehensive programme of exercises to test the government and other key agencies' readiness for the London 2012 Olympic and Paralympic Games has been developed and is well underway.
"This September command post exercise is part of this wider testing and exercising Programme testing all aspects of Games-time planning."
Further exercises are planned over the next eight months.