UDA men to be granted US visas for Washington visit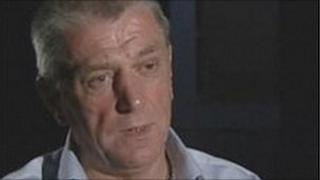 Four men with links to the UDA are expected to be granted visas by the US State Department to visit Washington and New York, according to RTE.
The loyalists are Jackie McDonald, Jimmy Birch, John Bunting and Denis Cunningham.
The men have a working relationship with Senator Martin McAleese, the husband of President Mary McAleese.
Their visa applications were supported by the Irish Department of Foreign Affairs.
The four men have been given special permission to the enter the United States despite their loyalist backgrounds.
They will attend a number of political and business briefings in New York and Washington early next month and will travel on British passports.
They are expected to meet Congressmen Peter King and Richie Neal, two leading Irish Americans, who often talked to the likes of Sinn Fein President Gerry Adams and former SDLP leader John Hume in the past.
The four men were among the guests at Islandbridge in Dublin for the Queen's historic State visit in May.
As they left that ceremony, they shook hands with President McAleese and her husband.