Locog says talks under way on Dublin Olympic torch leg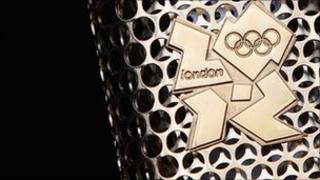 Talks are well under way to try to ensure the Olympic torch visits Dublin in the run-up to the London 2012 Games, chief executive Paul Deighton has said.
Last week, the Irish Olympic Council said the torch would be taken across the Irish border to the Republic in the lead up to the Games.
"That is one of the things that we have been looking at," Mr Deighton said.
"Certainly, if we can get everybody to agree it's a good idea, it is certainly one of the things that we would do."
The torch is being taken to four places in Northern Ireland: Belfast, Londonderry, Coleraine and Newry.
If the southern leg goes ahead, the torch would be brought to Dublin on 6 June after a symbolic border crossing at Newry marking the peace process.
Several areas in Dublin are included in the projected torch route including the Garden of Remembrance and Croke Park.
The Olympic emblem would remain in the Republic for just one day, before moving back up to Northern Ireland.
It would be the torch's only detour outside of the UK in the lead-up to the 2012 Games in London.
Mr Deighton said: "Just to get our plans together it has to really be in the next few weeks."