Sara Payne in Victims' Commissioner bid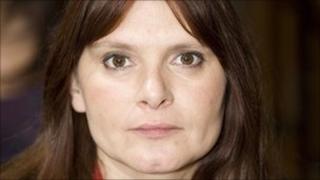 The mother of murdered schoolgirl Sarah Payne says she wants to become the new Victims' Commissioner, following the resignation of Louise Casey.
Sara Payne said she would aim to give a higher profile to the role which promotes the interests of victims.
Ms Payne's daughter was murdered by Roy Whiting in West Sussex in 2000.
She said pressure needed to be placed on the government to keep the position amid reports it is reviewing whether it should be retained.
Ms Casey had been in the role of commissioner for victims of crime in England and Wales for 18 months and it is not clear if the Ministry of Justice plans to replace her.
'Louder'
She is moving to a new role at the Department for Communities and Local Government, helping deal with social problems following the summer riots.
Ms Payne previously held the position of Victims' Champion for a year, a role which paved the way for a longer-term appointment of a commissioner.
Ms Payne, who was seriously ill in 2009, said: "I'm feeling much stronger now following my stroke and I feel that I'm ready to get back to it.
"I feel that the one thing that Louise Casey could have done better was to be louder.
"What I think needs to happen now is for a bit of pressure to be put on the government to keep the position because there is talk about it not being kept."