'Iranian US terror plot' accused assets seized in UK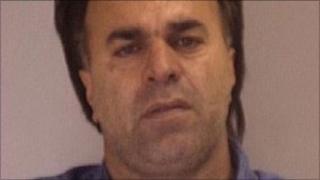 The Treasury says it has frozen assets of five men suspected of an Iranian plot to assassinate Saudi Arabia's ambassador to the United States.
The men are suspected of connection with the alleged plan to kill Saudi envoy Adel Al-Jubeir in a bomb attack.
Manssor Arbabsiar, a US citizen with an Iranian passport, and Gholam Shakuri have now had their UK assets frozen.
The assets of Hamed Abdollahi, Abdul Reza Shahlai and Qasem Soleimani have also been frozen.
The US had already frozen the men's assets there.
Mr Arbabsiar, 56, and Mr Shakuri, who is based in Iran and said to be a member of the Quds Force, a section of Iran's Revolutionary Guards, have been charged by the US authorities with conspiracy.
US Attorney General Eric Holder said on 11 October that the plot was "conceived" in Iran by the Quds Force.
The US state department has listed Iran as a "state sponsor" of terror since 1984.
Mr Holder said the alleged plot was a "flagrant violation of US and international law" that had been "conceived, sponsored and directed by Iran".
Iran's official Islamic Republic News Agency called the charges a "propaganda campaign" by the US government against Tehran.