Police figures show 4% fall in crime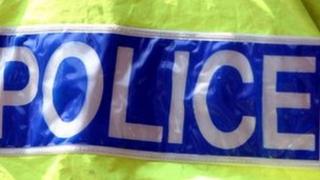 Crime in England and Wales fell by 4% in the year to June 2011, compared to the year before, police figures reveal.
Criminal damage offences fell by 12% and firearms offences 9%. But robberies were up by 3%, and theft by 5%.
The Association of Chief Police Officers welcomed the figures, but said the increase in robbery was concerning.
The parallel British Crime Survey, which collects wider experiences of crime, indicated the number of offences in England and Wales is stable.
Although recorded crime may be falling overall, both sets of figures show evidence of a rise in lesser offences.
The latest crime figures show increases in pick-pocketting and bag-snatches, theft of unattended property, shoplifting and bike theft.
This is also reflected in the British Crime Survey by rises in household theft including from sheds and gardens.
These rose by 13% over the last year having generally remained steady for the last six years.
"Cause for concern"
The Prime Minister's official spokesman described a 10% rise in burglary in the British Crime Survey as "not statistically significant".
The spokesman said it was "a mixed picture" and that the sample size for the burglary statistics was not big enough to be statistically significant.
The Association of Chief Police Officers (Acpo) said the rise in robberies in the indicated by the police figures was thought to be driven by thieves stealing mobile phones.
Chief Constable Jon Murphy, the Acpo lead on crime, said: "While there were falls in most police recorded crime and particularly in violence against the person, the increase in robbery and robbery with knives is a cause for concern.
"We believe this is in part driven by demand for mobile phone handsets, which can fetch more than double their worth on the black market abroad.
"Worryingly, a large proportion of phone owners still do not have passcodes on their phones, leaving them vulnerable to possible ID theft and fraud.
The shadow home secretary Yvette Cooper said there were "worrying signs" that the fall in crime is slowing.
"It shows this is a terrible time to cut 16,000 police officers," she said.
"Figures for the last nine months show police recorded crime going up, with wider increases too.
"It is extremely concerning that robbery offences involving a knife or sharp instrument are up 7%, yet there is not a squeak from the Home Office about rethinking the huge cuts to police forces across the country."