Terror suspect denies government control order breach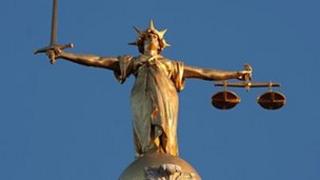 A terror suspect has told the Old Bailey he did not breach a government control order five times this year.
The man, identified in court as AY, was placed under a control order in 2008 after being acquitted of conspiracy to murder and engaging in conduct preparatory to acts of terrorism.
He is accused of failing to telephone a monitoring company on 2 May, 23 and 25 June, 28 August and 10 September.
The trial of the man will take place on 12 March.
Control orders, in which terrorism suspects are placed under close supervision, were brought in to replace detention without trial, which the law lords ruled breached human rights.