Botulism warning over Loyd Grossman korma sauce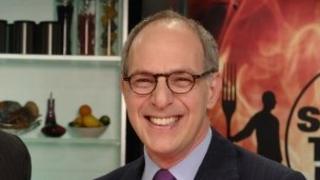 People are being advised not to eat certain jars of Loyd Grossman korma sauce after two people in Scotland were taken to hospital with botulism.
The Food Standards Agency (FSA) said it was a manufacturer's decision.
"Only one jar from the batch is known to have been contaminated with the bacteria clostridium botulinum, which causes botulism," said the FSA.
The batch is 350g jars with a best before date of February 2013, and a batch code of 1218R 07:21.
The FSA said two members of the same family had contracted botulism after eating a meal made with the sauce and had been taken to hospital.
Their condition now is not known.
'Precautionary measure'
Although only one jar is known to be affected, the FSA is advising people not to eat products from this batch "as a precautionary measure".
The FSA stressed no other batches of Loyd Grossman products were thought to be affected.
The FSA said it would give out more information when it becomes available.
Meanwhile, in a separate statement, the Health Protection Agency said preliminary tests had identified the toxin that causes botulism from the used jar.
It said it was now working with the Scottish authorities and the Food Standards Agency on the investigation.
Dr Kathie Grant, a botulinum toxin expert at the HPA, said cases of botulism were rare in the UK "although it can be a very serious infection in those that are affected".
Botulism symptoms
"We urge the public to take heed of this message and ensure that they immediately dispose of this product and to be aware of the signs and symptoms of botulism, which include blurred vision, difficulty swallowing, headaches and muscle weakness," she said.
Botulism is caused by a bacterium, which attacks the nervous system. It is not contagious.
Symptoms include blurred vision, difficulty swallowing and may progress to general muscle weakness.
Botulism poisoning presents symptoms between 12 and 36 hours after eating the contaminated food.
It is easily treated if a doctor or hospital is notified early.
Anyone who is concerned they may have contracted botulism after eating sauce from the batch should seek urgent medical advice by visiting a hospital.
People in Wales and England can also contact NHS Direct on 0845 4647 and in Scotland, NHS 24 on 08454 24 24 24. There is no equivalent service in Northern Ireland.