United Nations bodies may face UK contribution cut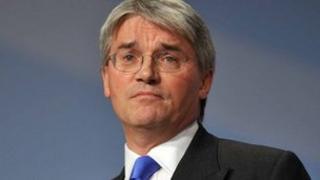 Britain is threatening to cut contributions to several UN bodies which it believes are inefficient.
The warning follows a review of spending more than six months ago.
The International Development Secretary Andrew Mitchell says their progress has been sluggish for some time and has written to them to issue a final warning to improve their performance.
The bodies include the Food And Agriculture Organisation and Unesco, which promotes culture and education.
These were rated as poor performers and put on "special measures" in March 2011, requiring them to improve their performance or face a cut in funding.
Four organisations - including UN Habitat, the UN International Strategy and the International Labour Organisation - have already seen UK aid funding stopped completely.
Mr Mitchell said that organisations must improve their performance.
He said: "Aid agencies have the power to pull millions out of chronic poverty and that is why they are a central part of our aid effort worldwide.
"We only want to work with agencies that are effective and make the most of the support Britain supplies. While we've seen some organisations introducing important reforms, the response from others has been disappointingly sluggish.
"That's not good enough and so it is time for organisations to improve or risk losing our support."
HQ blocked
The Department for International Development (DfID) said that agencies have been given until 2013 to implement a comprehensive series of reforms to improve their effectiveness and cut waste, but that those agencies which are performing well could see an increase in their budget.
The BBC's International Development Correspondent, David Loyn, says that with British aid spending set to increase significantly in the coming years, Mr Mitchell knows he has to justify every penny, including the 40% that goes through international organisations such as those in the UN system.
Unesco has already lost funding from the United States, which cut its cash after Unesco allowed Palestine to join its membership.
DfID claims to have already blocked plans for an expensive new headquarters for Unesco, and is seeking better proof that aid money spent on it has an impact on the poor.
DfID also says its field work is not thorough, and that two-thirds of Unesco staff never leave the Paris headquarters.
And while the Food and Agriculture Organisation says it has identified £21.9m of savings from its budget for 2012/13, DfID said it must implement its reform programme and make savings with greater urgency if it is to escape a funding cut.