Newspaper review: 'Hidden scandal' of home care leads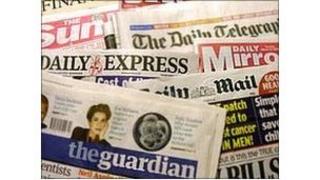 Many of Wednesday's newspapers lead with the inquiry into standards of care for elderly people in their homes.
The Daily Telegraph says the findings represent the latest scandal to hit care for older people in England.
The Daily Mail has the front page headline "Cruelty of the carers".
The Daily Mirror says the Equality and Human Rights Commission has exposed a hidden scandal. It is impossible to read its report without feeling intense anger and rising despair, it says.
Tahrir trials
The Cairo protests provide the Guardian's lead. It says military rulers have been speaking of reform while doing all they can to stifle it.
The Egyptian people are putting their trust and hope in Tahrir Square once again, the newspaper says.
Fresh government plans for overhauling employment laws to cut red tape for business and boost economic growth make the lead for the Independent.
It rejects the idea that lazy workers could be sacked without explanation.
'Dodging fines'
The Sun reveals that by the end of last March, £610m in court fines in England remained unpaid.
The paper describes it as a "soft justice scandal" and blames Justice Secretary Ken Clarke for "letting thousands of crooks dodge fines".
The future of Thomas Cook is widely discussed after the value of its shares collapsed on Tuesday.
It is the lead for the Daily Express, which has the headline "Holiday disaster looms for millions".
Economy woes
The leader writers are dismayed by the failure of a US Congressional committee to agree a plan to cut the US deficit.
For the Times, it is a further blow to confidence in the world's largest economy.
The Independent warns that further credit downgrades may come and the economy may weaken further.
The Financial Times says Capitol Hill may be about to douse whatever anaemic growth prospects are on offer, just as we see signs of a nascent US recovery.