Phone-hacking scandal: Glenn Mulcaire in court appeal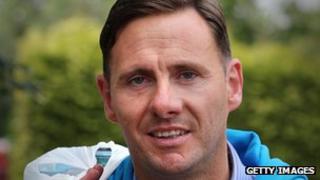 A private investigator jailed for phone hacking has begun court action to try to avoid answering questions in civil proceedings that could incriminate him.
Glenn Mulcaire was not in court for the first day of his appeal against High Court rulings that he cannot rely on privilege against self-incrimination.
He cannot currently avoid answering any questions put to him in civil cases.
If asked, Mulcaire would have to say how he obtained voicemail numbers and at whose request.
Comedian Steve Coogan and PR consultant Nicola Phillips have launched privacy cases against newspaper publisher News International.
If questioned, Mulcaire would have to explain how he obtained voicemail numbers and passwords and who provided the details.
The information was contained in notebooks surrendered by him after he was jailed for six months in January 2007 for illegally accessing the voicemails of members of the royal household.
Mr Coogan and Ms Phillips, a former employee of the publicist Max Clifford, have made civil damages claims against News International, the publisher of the now defunct News of the World.
Mulcaire was jailed for phone hacking, along with News of the World royal correspondent Clive Goodman.
Mulcaire was contracted to the News of the World to undertake "research assignments" from at least September 2001.
The Lord Chief Justice, Lord Judge, the Master of the Rolls, Lord Neuberger, and Lord Justice Maurice Kay are hearing the appeal in London.
The case, which comes as the Leveson Inquiry is examining media practices and ethics in the wake of the phone-hacking scandal, is expected to last two days.