Missing people strategy launched by Home Office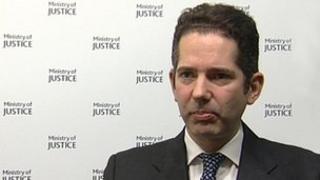 The first cross-government strategy for missing people in England and Wales is being launched by the Home Office.
The initiative is expected to emphasise the role police should play in ensuring that relatives of people who go missing are provided with support.
Senior officers admit current guidance is not working well, with families saying they have no-one to turn to.
The chief executive of the Missing People charity, Martin Houghton-Brown, described it as a "momentous day".
He said it was the first time any government had devised an "over-arching" policy on the issue.
Risk groups
The key element is expected to be a commitment that police will direct the families of people who disappear towards services that can give them legal, financial, emotional and practical support.
The strategy is also designed to ensure that agencies work in a more co-ordinated way to identify people who are at risk of going missing and to find those who do.
BBC home affairs correspondent Danny Shaw says the strategy appears to be of symbolic value as much as anything else.
Death certificate impasse
Ministers have said they will decide by next April whether to change the law on missing people in England and Wales.
At present financial affairs remain in a person's name indefinitely when there is no death certificate, unlike in Scotland and Northern Ireland.
Ministers are sympathetic to the situation, but Justice Minister Jonathan Djanogly has not guaranteed that action will be taken.
He told the Commons Justice Committee that the present law was "convoluted and cumbersome" but gave no pledge that it would change.