Motorists warned 'busiest day for breakdowns'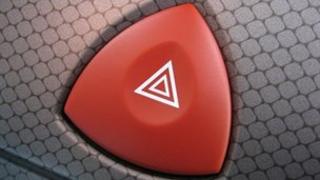 Vehicle recovery services say they are expecting one of the busiest days of the year for breakdowns as people start back at work after the Christmas break.
The AA said it expected to attend about 15,500 call-outs - 60% more than usual - mainly resulting from flat batteries.
Green Flag said it was expecting it to be 50% busier than normal.
Drivers are being advised to check their battery in advance of setting off after many cars have been left unused over the Christmas period.
The AA said it expected more than 40,000 cars in England, Northern Ireland and Wales to fail to get off the starting blocks for the return to work on Tuesday.
Recovery services in Scotland are thought less likely to be affected on Tuesday as the extra bank holiday means most people will return to work on 4 January.
Keith Miller from the AA said: "The first working day back in January is almost always the busiest day of the year for breakdowns.
'Short drive'
"Although the recent mild weather has helped, many people will still fail to make it off the drive on Tuesday but many of the problems are preventable.
"If your car has been left sitting, take it out before Tuesday for at least half an hour to boost the battery."
Miranda Schunke, spokeswoman for Green Flag, added that icy conditions and wet, cold weather meant cars were far more likely to break down in winter.
"To find that your car won't start on the first day of work can really upset your plans and feel like a bad beginning to the New Year.
"The advice is to carry out your checks at least a day before you travel and take the car for a short drive to make sure you don't have any unwelcome surprises first thing on Tuesday morning," she said.