IPCC passes Met press chief file to Scotland Yard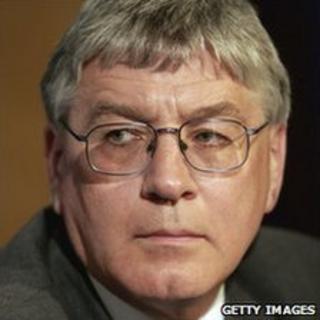 The Independent Police Complaints Commission has passed a file to Scotland Yard to consider possible disciplinary action against its head of public affairs, Dick Fedorcio.
The IPCC has been investigating Mr Fedorcio's links to former News of the World executive Neil Wallis after the Met awarded his company a PR contract.
It has examined whether Mr Fedorcio's actions amounted to gross misconduct.
Mr Fedorcio has been on extended leave since August 2011.
The IPCC said a report had been sent to the Metropolitan Police Service directorate of professional standards on 10 January.
"We are waiting to hear from them regarding their proposed course of action," the statement said.
Scotland Yard confirmed that it had received a report from the IPCC into the "decision to employ Mr Neil Wallis of Chamy Media Ltd as a specialist advisor to the Metropolitan Police Service".
"We are currently considering the report's findings and will respond to the IPCC in due course," the Met said.
Chamy Media was used by the force from October 2009 until September 2010.
Mr Fedorcio - who has been working from home while the Independent Police Complaints Commission conducted its investigation - is responsible for explaining and promoting the work of the Met's 30,000 police officers and more than 10,000 police staff.
He was appointed to the position in September 1997.
The Independent Police Complaints Commission acted after referrals from the Metropolitan Police Authority.