Newspaper review: Capello's departure discussed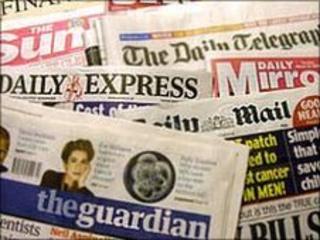 The extraordinary conjunction of Fabio Capello's resignation and the acquittal of Harry Redknapp forced the papers to rejig their pages late on Wednesday.
It was "a day of two halves", declares the Independent's front page.
The Daily Mirror says "Fabio's no great loss" and perhaps he "should have been shown the red card" two years ago.
As for Mr Redknapp, the Times suggests: "England expects."
"The boy done good," says the Daily Express, leaving him "free to lead his nation".
Following Mr Redknapp's acquittal, the Times believes any future investigation into the "murky finances" of football has been made more difficult.
"Such a poor case against a very popular target shows questionable judgment" at Revenue and Customs, the paper argues.
The Independent reflects on Mr Redknapp's claims in court of financial incompetence.
"A £10m home, a business empire - how bad with money can he be?" it wonders.
The Independent reports that disaffected Lib Dems are to form a rebel group at the spring conference.
Liberal Left will accuse leader Nick Clegg of shifting the party rightwards.
The Guardian's Martin Kettle is more positive, suggesting the Lib Dems' "undoubtedly traumatic" time in government has left them "not just battle scarred but battle hardened".
"Now they are beginning to think about how to give themselves a chance to govern again," the columnist adds.
Newly-qualified Apache helicopter pilot Prince Harry will join a unit with the highest "kill rate" in Afghanistan, reports the Daily Telegraph.
The paper notes that, in a first for the modern armed forces, the second and third in line to the throne could end up on active service at the same time.
The Guardian is among the papers reporting comedian Tim Vine's Loaded Laftas joke of the year win.
"Conjunctivitis.com - that's a site for sore eyes," is his award-winning quip.