Hard times 'fuel rise in insurance fraud'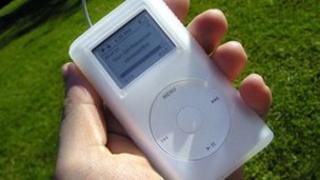 The economic climate is causing a rise in the number of exaggerated insurance claims, a survey suggests.
Insurance firm Axa questioned 2,000 policy holders with various companies, and fewer than half considered an exaggerated claim to be dishonest.
Axa said insurance was seen as a "soft target" for people wanting extra cash in times of austerity.
Last year, the Association of British Insurers said fraudulent claims had risen 10% in one year.
In the survey, 9% of people who said they had made a claim in the last five years said they had exaggerated it, typically adding £607 to the claim.
Some said they claimed for non-existent jewellery or cash, designer goods which were in fact fake and freezers full of expensive food rather than more basic items.
'Not victimless'
More than one in 10 people said they would be more likely to consider trying to bump up a claim than they were three years ago, and men (12%) were found to be more likely to exaggerate then women (6%).
"It's not a victimless crime, honest customers end up footing the bill through higher premiums," said Axa head of fraud Steve Gaywood.
But he revealed that pushing your luck with an exaggerated claim could often leave policy holders in a much worse position.
"If consumers get caught out they run the risk of having the whole claim turned down as well as facing problems getting insurance in the future," he said.
Earlier this year, the House of Commons Transport Select Committee said car insurance costs could be substantially reduced if claimants were made to provide more proof that they had suffered whiplash injuries.
Over the last six years, despite a 23% fall in the number of casualties caused by road accidents, there has been a 70% rise in motor insurance injury claims in the past six years, with the vast majority of them being claims of whiplash injury.