Rapist Leslie Cunliffe faces deportation from Australia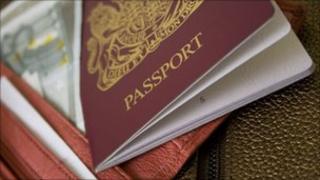 A British man convicted of raping a woman in Australia in 1999 is facing deportation to the UK after losing a court appeal.
Leslie Cunliffe posed as a policeman to kidnap a 21-year-old student in Geelong, near Melbourne, in May 1999.
He strapped a fake bomb to her body and demanded a ransom from her family.
Cunliffe, who is in his 60s, served 12 years in an Australian prison for the rape, before being freed on 16 April last year.
On Monday, he lost an appeal against the Australian Department of Immigration's decision that he should be deported to the UK.
He has been placed in an immigration detention unit while arrangements are made to remove him.
Horror film
Cunliffe has reportedly been living in Australia since 1967.
At the time of the attack, local newspaper the Geelong Advertiser reported that police described the scene as something from horror film Silence of the Lambs.
Cunliffe held the woman captive for seven hours in a garage that resembled a "dungeon", the newspaper said.
He demanded A$1 million (£650,000) for her release but was later caught.
Cunliffe was released from prison last April, but was arrested for breaching parole conditions.
Australian authorities then cancelled Cunliffe's visa on "character" grounds, making use of a provision in their Immigration Act which allows removal of people convicted of serious offences.
'Unlawful non-citizen'
In June last year Australian immigration officials said he would be deported.
He appealed but Australian Federal Court Justice Julie Dodds-Streeton threw out the appeal at a hearing in Melbourne.
A spokeswoman for the Australian Department of Immigration said: "The Federal Court dismissed Mr Cunliffe's appeal against the ministry's decision to cancel his visa so now he continues to be an unlawful non-citizen.
"He remains in immigration detention until arrangements can be made for his deportation."
The department spokeswoman gave no indication of how long it would take to deport Cunliffe, but said arrangements would be made "as soon as possible."