Your questions to the Freemasons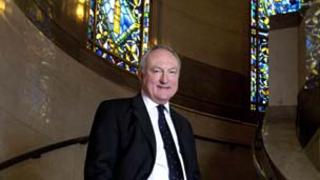 The Freemasons, an international organisation often shrouded in mystery, is undergoing a rebrand. But what is this society and what exactly do Freemasons do?
Conspiracy theories and controversy have dogged the Freemasons throughout their existence, fuelled by their secretive image, but for some they are just a gentleman's club devoted to charitable giving.
On Friday, the United Grand Lodge of England, the largest Masonic group in Britain,published its first independent report.
The Future of Freemasonry, researched by the Social Issues Research Centre, aims to start an "open and transparent" discussion ahead of the group's tercentenary in 2017.