London 2012: Olympic Park to host 70,000 fans in one day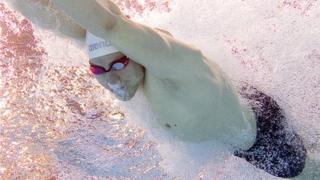 Six test events will be held over a seven-day period on the Olympic Park in May as part of Games preparations.
London 2012 organisers Locog will test the park's common spectator areas between five venues which will be open to 70,000 spectators on Saturday 5 May.
A series of test events are being held in April and May at the Park, other London venues and football host the City of Coventry Stadium.
Tickets to five test events go on sale on Thursday, 15 March, at 10:00GMT.
They are:
FINA Olympic Games Synchronised Swimming Qualification. Aquatics Centre, Olympic Park, April 18-22, tickets £5-£20.
Hockey Tournament, Riverbank Arena, Olympic Park, 2-6 May, tickets £5-£15.
Wheelchair Tennis International, Eton Manor, Olympic Park, 3-6 May. Tickets on sale for 5 May, £3- £5.
Water Polo International, Water Polo Arena, Olympic Park, 3-6 May, tickets £5 - £15.
London Disability Athletics Challenge, Olympic Stadium, Olympic Park, 8 May, tickets £5.
Tickets to the 23 April Men's Olympic Football Tournament Qualification Play-Off at the City of Coventry Stadium are already on sale.
Tickets can only be bought using a Visa card.
There are also five further non-ticketed test events in April and May open to local residents, members of the national governing bodies and athletes' friends and families.
They are wheelchair rugby, boccia and athletics for British Universities and Colleges Sport at Olympic Park and the shooting World Cup and Paralympic archery at the Royal Artillery Barracks.
Games organisers will look at how the venues run, spectator flows, workforce, security, the field of play, scoring, timing and results during the London Prepares events.
London 2012 director of sport Debbie Jevans said: 'We are now in the home straight and having staged 31 successful test events we are in a good position as we head towards the Games.
"As with all our test events we will be testing a range of our operations.
"During our programme of six events in the Olympic Park over a seven-day period we will also be able to focus on our overall Park operations outside the sport venues and this will be invaluable."
Teams including Great Britain and current Olympic and world champions Russia will compete at the synchronised swimming.
The Hockey will see the world's top men's team Australia and the women's world champions Argentina play alongside Britain's men's and women's teams.
Australia, the USA, Russia and Team GB are competing at the water polo tournament.