British boy among Swiss coach crash victims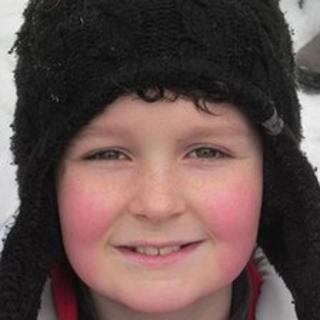 A British boy was among 28 people - 22 of them children - killed when a coach struck the wall of a Swiss tunnel on the way back from a school skiing trip.
Sebastian Bowles, 11, who had moved from Crouch End in north London to Belgium two years ago, was a student at St Lambertus School in Heverlee.
His former school - Our Lady of Muswell Catholic Primary School in Muswell Hill - called him a "little cherub".
His parents, Edward and Ann, identified their son's body in Switzerland.
A spokesman for the Belgian school said his father flew directly from London to Switzerland and his mother, who is Belgian, travelled with a group of parents.
He appealed for the parents to be left to grieve in private.
In a statement, Teresa McBride, headteacher of Our Lady of Muswell Catholic Primary School, said the school was "reeling from the shock of the accident" and had held its own one-minute silence.
"Sebastian was a wonderfully vibrant boy who is so fondly remembered by the pupils, staff and parents at Our Lady of Muswell.
"He was known by staff as the 'little cherub'. He'll be greatly missed," she said.
One mother outside the school told the BBC on Friday her daughter had known Sebastian.
"He was a very sweet natured boy, a very bright boy. He had a brilliant future ahead of him and I know that my daughter's quite devastated."
Belgium declared Friday a day of national mourning to remember the victims of Tuesday's crash, with a minute's silence held at 10:00 GMT and flags flown at half mast.
Most of the victims of Tuesday night's crash were around 12 years old. In addition to Sebastian, six of the dead children had Dutch nationality; the others were Belgian.
The bodies of those killed have now been brought back to Belgium.
Eight injured children returned home with their relatives on Thursday, while a further 12 were repatriated on Friday.
Four other children remain in hospital.
Swiss authorities are still investigating the cause of the crash.