Newspaper review: Papers scrutinise planning guidelines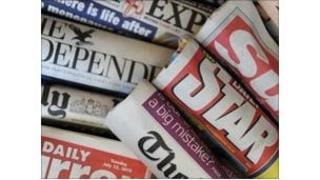 New government planning guidelines for England are scrutinised in a number of Wednesday's newspapers.
The Daily Telegraph says it amounts toa "good day for anyone who cares about our countryside".
The paper says campaigners welcomed concessions, which eased fears about the threat of unrestrained development.
TheTimesbelieves business leaders and rural groups both scored victories, with the reforms cutting red tape while strengthening the green belt.
"Tyrant's welcome" is theIndependent'sheadline for a picture of Syrian President Bashar al-Assad visiting the Babr Amr district of Homs.
The paper says he received a suspiciously warm welcome in the city that was bombed by forces loyal to him.
TheDaily Telegraphsays he was surrounded by ululating women and deferential men.
It describes how the Syrian leader insisted that he had no choice but to use force to end the grip of rebels.
A rise in the price of a first class stamp, from 46p to 60p,is the front page story in the Daily Express.
In a commentary on the subject, Adam Scorer, of Consumer Focus, said the rising cost will come as a blow to elderly people who prefer using cards and letters to contact people.
TheFinancial Timesreports that News Corp faces fresh allegations over its business practices.
It follows claims computer hackers were paid to work with its security unit.
ADaily Mail headline says Chancellor George Osborne is feeling the heatof his decision to close a tax loophole and impose VAT on sales of hot pasties.
TheDaily Mirror says he told a committee of MPs he could not remember the last time he bought a pasty in a High Street bakery chain.
And theSun takes him to task for suggesting the tax could be avoided if pasties were allowed to cool.
The paper argues there are serious parallels with Marie Antoinette, the French queen who had so little grasp of the plight of her starving people that she wondered why they did not eat cake if bread was in such short supply.