Chief inspector of police to retire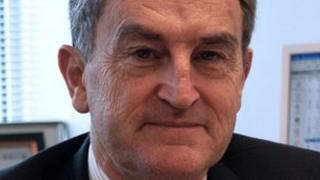 Sir Denis O'Connor is to retire as Chief Inspector of Constabulary, the Home Secretary has announced.
He will leave on 31 July after more than three years in the role, which followed five years spent as an Inspector of Constabulary.
In December, the Inspectorate's report into the summer riots in England said police could lawfully have shot arsonists in some cases.
Sir Denis said "a proper debate" was needed over the issues.
A new appointment to the post will be made later this year.
Home Secretary Theresa May said of Sir Denis: "His expertise and knowledge have been invaluable in enabling the Inspectorate to continue to deliver an efficient and independent inspection programme during many challenges and changes in the policing landscape.
"I would also like to commend him for his dedicated, long-standing and exemplary service to wider policing in England and Wales."
Prior to joining the Inspectorate, Sir Denis was Chief Constable of Surrey Police between 2000 and 2004.
As Assistant Commissioner he led the Metropolitan Police's strategy following the Macpherson report into the handling of the murder of Stephen Lawrence.
HMIC's review of last summer's disorder called for a "mature debate" about what tactics should be available to police during riots and when they could be used.
It wanted clear rules of engagement on the use of plastic bullets, water cannon and firearms.