'Dead laws': Call to reform statute books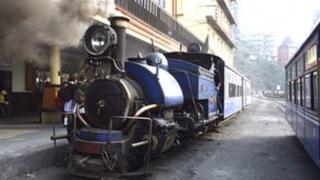 A new report is calling for the repeal of a series of ancient, outdated laws going back to the 14th Century.
Experts say the statute book is being cluttered up by more than 800 pieces of legislation which are no longer needed.
Acts covering Indian railways and coal taxes to repair St Paul's Cathedral after the Great Fire of London are among those considered in a new report.
The call for change comes from the Law Commission for England and Wales and the Scottish Law Commission.
One now defunct piece of legislation followed huge development in UK railways from the 1820s.
As the domestic market became saturated, investment poured into the Indian subcontinent.
Law Commission spokesman John Saunders said: "Markets for railways became saturated by 1840. Entrepreneurial eyes looked across the seas to India where there was huge scope for constructing railways".
But that investment required parliamentary approval and around 30 laws were created.
The railway system there eventually moved from private hands to the state, and India gained independence in 1947, rendering the legislation redundant.
Another 'dead' law, enacted in 1696, imposed a levy on coal imported to the City of London to raise money to rebuild St Paul's Cathedral, which was damaged 30 years previously in the Great Fire of London.
The powers expired in 1716 but the law still stands some 300 years later.
Another act allowed a lottery for an expensive diamond in the 1800s - the gem was worth £30,000, a large sum at the time.
Mr Saunders said: "At that time a private lottery was unlawful and a gem of that value was too big to sell to any one buyer.
"The owners came up with the idea of getting parliamentary authority to sell raffle tickets."
Some 11,428 tickets were sold for two guineas apiece, raising more than £24,000.
The draw took place in January 1801 and was won by a syndicate, which bought a large number of tickets.
"What happened to the diamond, after that we cannot trace," Mr Saunders added.
The act was obsolete as soon as the lottery was drawn but remains on the statute book.
Once passed, there is no automatic procedure to remove law unless repealed by Parliament.
The Law Commission for England and Wales and the Scottish Law Commission propose repealing 817 acts, as set out in the draft Statute Law (Repeals) Bill that accompanies their report.
It is expected to be approved in the summer.
Sir James Munby, chairman of the Law Commission for England and Wales, said: "Getting rid of statutory deadwood helps to simplify and modernise our law, making it more intelligible.
"It saves time and costs for lawyers and others who need to know what the law actually is, and makes it easier for citizens to access justice."
The earliest repeal is from around 1322 - Statutes of the Exchequer.
The most recent is part of the Taxation (International and Other Provisions) Act 2010.