London 2012: Olympic training camps agreements signed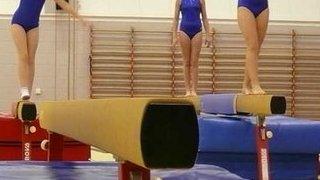 More than 200 pre-Games training camp agreements have been signed throughout the UK, London 2012 chairman Seb Coe has revealed.
Formal agreements have been made between international teams, sporting facilities in the UK and National Olympic and Paralympic Committees.
Athletes use the camps for preparation, training and to acclimatise.
Lord Coe described the camps as "an essential part of an athlete's preparation for the London 2012 Games".
He told the Association of National Olympic Committees (NOC) meeting in Moscow that 93 NOCs will be basing themselves in the UK, and that more than half of them have 10 athletes or fewer.
"We want to give as much assistance as we can to these smaller teams," he said.
"The Games is about engaging and inspiring young people and I urge teams to go out and meet their local communities when they come to train. I know they will get a warm welcome," he added.
Former Olympic Gold medallist Lord Coe added that the camps were recognised as an "essential part" of an athlete's preparation for the Games.
Twenty-five sports will be represented throughout the UK, with teams travelling over throughout 2012 before the Games, to get used to the UK.
Training camps around the UK include the Cameroon team training in Aberdeen and the Losotho team doing their preparations in Wrexham, as well as the Zimbabwe team basing themselves in Surrey.
Full list of training camps by area
[141Kb]