Christian radio station loses advert High Court bid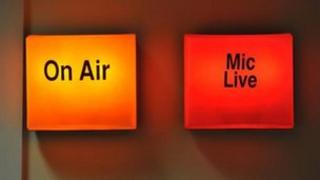 A Christian radio station has lost a High Court challenge against the banning of an advert because it was "directed to a political end".
The proposed ad on Premier Christian Radio sought information on Christians who felt "marginalised" at work.
A judge said the Radio Advertising Clearance Centre (RACC) acted lawfully when it banned the advertisement.
The radio station said the decision was "wholly reminiscent of a totalitarian state" and it planned to appeal.
The RACC, which decides whether individual adverts meet the radio advertising standards code, said broadcasting it would have been contrary to the 2003 Communications Act which bans political advertising.
The legal challenge was brought by London Christian Radio Ltd, which runs the national station, Premier Christian Radio.
It was backed by religious magazine publisher Christian Communications Partnership, which intended to use the advert to urge listeners to report their experiences to it.
At a hearing in March their QC, James Dingemans, described the advert as "about the most inoffensive proposed ad one could hope to get".
'Rational and lawful'
Mr Dingemans said if the advert was in breach of the Communications Act, then the relevant sections of the act should be declared "incompatible" with Article 10 of the European Convention on Human Rights, which protects freedom of expression.
Mr Justice Silber, sitting in London, ruled there was no infringement of Article 10 and the RACC decision was both "rational and lawful".
The 30-second ad campaign was prepared for broadcast in May 2010.
Peter Kerridge, chief executive of London Christian Radio, said an application would be made to take the case to the Court of Appeal.
After the ruling, he said: "Our application was dismissed because we planned to inform the public debate and help make a fairer society.
"The decision represents a direct threat to the democratic right to freedom of speech and we intend to continue the fight through the appeal process."