Actress Patricia Medina dies aged 92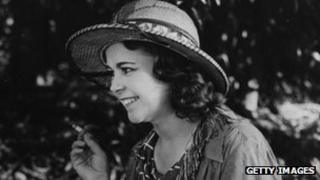 British actress Patricia Medina, who made her name starring in Orson Welles' Mr Arkadin, has died aged 92.
The Liverpool-born star appeared in more than 50 films, including Botany Bay, with Alan Ladd, and Plunder of the Sun, opposite Glenn Ford.
She was married to US actor Joseph Cotten, who made his film debut in Welles' 1941 classic Citizen Kane. Cotten died in 1994.
She died of natural causes, a close friend told the Los Angeles Times .
The daughter of a Spanish father, Medina was famous for her dark, exotic looks. She began her career in England as a teenager, before moving to Hollywood after World War II.
At the time, she was married to British actor Richard Greene, who became famous playing the title role in the TV series, The Adventures of Robin of Hood.
They divorced in 1951 and the actress married Cotten in 1960.
Medina initially signed with MGM studios and went on to have leading roles in a string of films in the 1950s - sometimes up to seven movies a year.
Her film credits include Abbott and Costello in the Foreign Legion, Sangaree, with Fernando Lamas, and Phantom of the Rue Morgue, with Karl Malden.
In the 1960s she also appeared on television, featuring in Rawhide, The Alfred Hitchcock Hour and The Man From Uncle.
Her autobiography, Laid Back in Hollywood, was published in 1998.