London Paralympics: Will you be watching?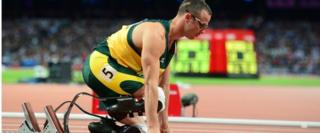 It's the turn of the Paralympics to take the spotlight in the 2012 summer of sport.
People from around the world will be flocking to London and other parts of the UK to watch the sporting greats compete in their speciality sports.
Are you coming along in a group? Do you have a selection of tickets? Have you faced travel and access problems?
The BBC would like to hear from you if you are attending as part of a group (community, family or otherwise) and who you will be cheering on.