IPCC wants more 'non-police' investigators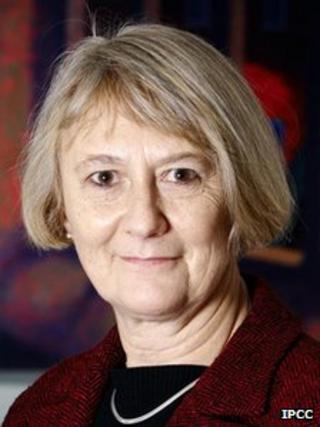 The Independent Police Complaints' Commission (IPCC) is to recruit more investigators from outside the police service.
Its new chair, Dame Anne Owers, announced the move in her first major speech since taking over in February.
She said the watchdog is often criticised for being too close to the police.
Dame Anne also called for it to get extra powers and resources to conduct investigations in England and Wales.
Currently 36 of the commission' s 121 investigators are former police officers.
Dame Anne said she did not agree with "those who would argue" that the commission should not employ any former police officers, because they bring "essential forensic and investigative skills".
She added: "The oversight of investigations lies with the IPCC's commissioners, none of whom can ever have worked for the police service. That in itself provides a powerful counter-balance."
The former chief inspector of prisons acknowledged it was "very important" to get the balance right and said there would be a recruitment drive targeting people from non-police backgrounds.
But Dame Anne pointed out that such a background "does not grant you immunity against the very powerful, high octane police culture."
Much of Dame Anne's speech focused on the issue of increasing IPCC resources.
She said the number of independent investigations conducted by the IPCC rose from 30 to 150 in the five years to 2011, and that more staff were needed to cope with the increased workload.
Dame Anne said she had "already raised" the issue of additional resources with the Home Office, "particularly in relation to our capacity to undertake more independent investigations into corruption allegations".
She added that the IPCC's investigations would be strengthened if it could compel police officers in non-criminal cases to attend interviews and require third parties to provide information.
"Without the power to question [officers] on the basis of those statements, we cannot gain a rounded picture of the events in question."
Officers suspected of murder or manslaughter can be arrested and interviewed by the IPCC under caution.
Dame Anne also called for the power to "require information" from third parties, without breaching the Data Protection Act.
She cited a situation where the BBC was persuaded "in the public interest" to hand over untransmitted footage surrounding the shooting of Mark Duggan, something the corporation "need not have done".
"With additional powers, we would be better able to discover and publicise the truth - and that is an outcome many complainants, and the public, want," she added.
Dame Anne was speaking at the annual John Harris Memorial Lecture - Mr Harris established the first civilian Police Complaints Board in 1977.