Grampian police figures show crime at nine year low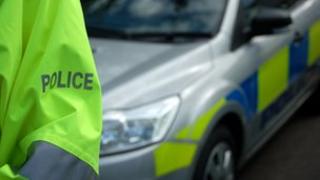 Crime in the North East of Scotland has fallen to its lowest level in nearly ten years, according to figures from Grampian police.
The force said violent offences have fallen by 21.6% from 2010/11 to a nine year low; the figure includes drops in the number of robberies and serious assaults.
The statistics also show an increase in detection rates for a number of crimes.
Grampian's Chief Constable Colin McKerracher has welcomed the figures.
The annual figure for acts of vandalism has also fallen by just under 275 in the last year to its lowest in nine years, with 5935 acts reported.
Local policing
Chief Constable McKerracher attributed the fall to having officers in the community.
He said: "These results are obviously extremely encouraging and once again highlight the value of our local policing teams to the communities of Grampian.
"The presence of officers within the community has helped prevent and detect offences within their communities and this is clearly reflected in the latest figures."
The force has also welcomed improvements in detection rates.
The number of violent offenders being reported to the Procurator Fiscal rose to 83.6%, the highest detection rate achieved in the last 9 years.
Detection rates for sexual offences also increased to 60.9%, an improvement of 2.2% from last year.
Legacy
The Chief Constable said he wasn't prepared to rest on his laurels: "We are determined to drive on and deliver even better results in what will ultimately be the final year of Grampian Police as an entity.
"The hard work and dedication of our officers will remain as we strive to ensure that Grampian continues to be one of the safest areas in the country."
He added: "As we move towards a single Scottish police force, the excellent progress that we have made year after year will be our legacy."