Can the Big Society save youth clubs?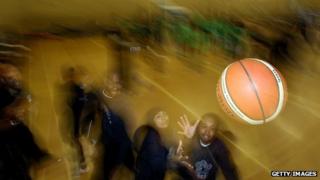 Sometimes you ask one question and discover a surprising answer to another. I wondered how many of England's youth clubs had closed down after council cuts. But what became clear as I researched the issue was how, all over the country, volunteers and communities were managing to keep services open.
You can try it yourself. Do a simple internet search on "youth club closures" and read the local online newspaper stories.
The first thing you notice is how, just over a year ago, the headlines were about the fury and despair at the closure of services.
Look at stories from this year, and they are about how local people have somehow managed to find the volunteers and the money to reopen the doors of the club or are busy fundraising and organising to do the same.
I found 60 different communities in which services have been saved, and many more where active campaigns have been launched, often with the enthusiastic backing of young people themselves.
In Oxfordshire alone, for instance, 27 youth clubs which lost their council funding have re-opened. The local paper claims the youth clubs' rescue is a vindication of the Big Society.
In Norfolk, where the county council cut almost £4m from youth services, it is a similar story.
I went to a club called The Big H in Hellesdon near Norwich recently and encountered a vibrant and packed youth centre. A year ago, the doors were locked and people wondered if the facility was lost forever.
But 21-year-old Ellie Richards decided she was simply not going to let the club close and began campaigning to get funding and volunteers. "I am not going to lie, it was really hard work," she told me. "But I am so proud of what we have achieved here."
The council has a fund which helps cover the costs of professional support for community-run facilities. At the Hellesdon club, there are people from a Norfolk-based charity Momentum offering advice to Ellie and the other helpers.
There appear to be two models of delivery in areas where youth clubs are no longer directly provided by the state. In one, such as the Big H, local volunteers are supported by professional expertise. In the other, communities raise money and buy in a professional youth worker.
Again in Norfolk, I met Karen Creed, who was made redundant by the local authority as part of the youth service cuts, but has managed to carve out a freelance career for herself, driving around the county with equipment in the boot of her car.
"I earn about a third of what I did and it is a struggle," she told me. "But with 20% youth unemployment I feel passionately that we must do something for young people in the county."
It is not just Norfolk and Oxfordshire. A survey of youth associations conducted for the BBC by UK Youth reveals similar stories:
In Cambridgeshire, out of 100 clubs, two-thirds have managed to find new sources of funding, 80 are in the process of raising money with just nine still closed
In Berkshire, out of 80 clubs, some 67 have found new sources of funding with just seven still closed
In Warwickshire, 14 clubs closed following cuts, but nine have since reopened and are run by the community
In Lincolnshire, 200 clubs are current seeking new sources of funding, with 40 having reopened and now operating independently. Only about 10 have actually closed.
Of course big questions remain about the sustainability of these community-run projects. On the Today programme, Dominic Cotton from UK Youth predicted that "in a year's time many of these community-run clubs will have closed".
There are also concerns about the quality of youth services replacing the state-run provision. Some councils have retained control of targeted work with more challenging youngsters.
But if communities are finding the capacity to run youth clubs themselves, then it might be that they actually do a better job than the council once did. It is likely they will be more reflective of the demands of local teenagers and there are potentially big gains in terms of social capital.
In the Norfolk village of Dickleburgh, they are struggling to find volunteers to run the now closed Friday night youth club. It is a small place, and there are few likely candidates.
That said, a committee has been formed, and the young people I met hanging around have been busy raising cash to try and get their club re-opened. If David Cameron's Big Society is about active citizenship then, perversely, cuts to youth services may be inspiring just that.
It is too early to say whether the long-standing tradition of voluntarism in the youth sector will be able to maintain and even improve provision of activities in the face of significant cuts.
But it seems to me that we are in a critical phase. The government's hope is that as the state pulls back, the voluntary and private sectors will move in.
The warnings of widespread closures do not seem to have come to pass - yet. The question is whether the Big Society is a permanent solution or a temporary sticking plaster.