Leveson Inquiry: Summary of week 24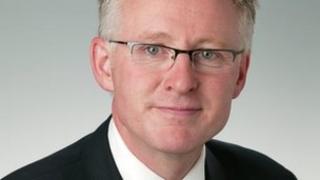 Testimony for the third module of the Leveson Inquiry in to media ethics and practices, which has been dealing with the relationship between the media and politicians, concluded this week.
Lord Justice Leveson heard from current and former political journalists and political advisors as well as a representative of a family who complained of media intrusion after their son's death and the head of HR at Virgin Atlantic.
Lib Dem junior business minister Norman Lamb alleged that News Corporation had implied the Sun's coverage of his party "may turn nasty" if Deputy Prime Minister Nick Clegg did not rule in its favour on its bid for BSkyB.
News Corp has denied such a threat. Mr Lamb - Mr Clegg's former special advisor - read to the inquiry from contemporaneous notes after he met with News Corp lobbyist Fred Michel in 2010.
"They have been supportive of the coalition but if it goes the wrong way he is worried about the implications. It was brazen. VC refers case to Ofcom - they turn nasty," he read.
Mr Lamb said Mr Clegg had been horrified by his account of the meeting.
Shirt claim 'cooked up'
Former Conservative minister David Mellor was asked about the 1992 press coverage of his affair with actress Antonia de Sancha, reports said he had worn a Chelsea shirt while having sex.
The former heritage secretary told Lord Justice Leveson the Chelsea shirt was a "total invention" and said it was "cooked up" by Max Clifford and then deputy editor of the Sun, Stuart Higgins.
The revelations about his private life came after he announced there should be a second Calcutt report into the press, he said.
He told also told the inquiry he believed that former Prime Minister Lady Thatcher saw Rupert Murdoch as a "kindred spirit" rather than any kind of threat
Lawyer Giles Crown addressed the inquiry on behalf of of Edward Bowles, whose 11-year-old son Sebastian died in March 2012 in a coach crash in Switzerland. The family complained to the Press Complaints Commission about media intrusion following their son's death.
He said that a photo of Sebastian's nine-year-old sister Helena, grieving for her brother and published by the Daily Mail, had obviously been taken at a distance without her knowledge.
Meanwhile, general counsel and director of HR and External Affairs at Virgin Atlantic Jillian Brady was asked about the resignation of an employee after allegations she passed on eight celebrities' flight details to paparazzi.
In his evidence to the inquiry on Monday, Channel 4 news anchor Jon Snow said he was shocked at allegations that officials had been paid for information.
He also told the inquiry that he suspected the relationship between some politicians and the media was too close but "we didn't ask enough questions about it".
The Independent's political editor Andrew Grice , former Financial Times and Times political journalist Peter Riddell , The Times's current editor and former political editor Philip Webster and Mail on Sunday political editor Simon Walters also appeared before the inquiry on Monday.
On Tuesday, the inquiry also heard from FT contributor and former journalist John Lloyd and Deputy Prime Minister Nick Clegg's special advisor Tim Colbourne .