Community service criminals 'reoffend 400 times a week'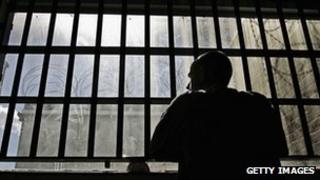 Almost 400 convicted criminals reoffend each week in England and Wales before completing their community service sentences, figures suggest.
Statistics obtained by the Daily Mail using the Freedom of Information Act showed about 20,000 people reoffended last year while on the orders.
A similar number failed to complete their community service orders.
The Ministry of Justice said reoffending rates were "too high" but most of the orders were completed.
A spokesman said: "The majority of offenders successfully complete their community sentences and do not go on to commit further crimes.
"However, reoffending rates are too high which is why we are reforming the criminal justice system so offenders are properly punished and the root causes of their behaviour addressed.
"We have completed a consultation on the future shape of community sentences to make them tougher and will set out our approach in due course."
The figures showed 20,121 people who were placed on a community punishment order committed another crime before completing the order.
Another 22,817 orders were halted because the offender failed to carry out unpaid work, meet their probation officer or attend drug treatment.