Bank pay-day loan cancelling row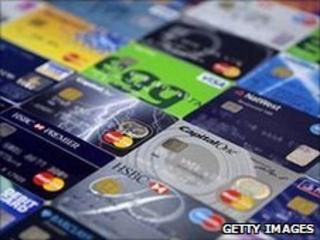 Some banks are refusing to cancel payments to pay-day loan firms despite their legal obligation to do so, the BBC has learned.
Customers are often advised to do this by debt charities so they can concentrate on paying priority debts.
The Financial Services Authority says customers have a right to cancel any payment leaving their account.
But some banks say it's not possible to cancel every type of payment.
Lee, from Norfolk, borrowed £250 from a pay-day lender, which he had agreed to pay back in a month's time.
But shortly afterwards, with his finances in crisis, he contacted the charity National Debtline.
It told him he should postpone the payment to the pay-day lender, while he concentrated on his priority debts, like council tax.
So Lee tried to do that, as he told Radio 4's Money Box programme: "They advised me to contact Barclays and cancel the continuous payment. Barclays told me if it's a financial company they can't cancel it."
The pay-day lender took £150 from Lee's account, meaning he could not pay anything off his council tax arrears.
He had already sent a letter saying he could not afford the repayment as he had to concentrate on his priority debts.
Lee says he expected more from his bank: "I'm not happy at all about it. I'm even thinking of changing my account and opening one somewhere else."
It is not just Barclays' customers who are facing these problems.
Consumer rights
Martin, from Dorset, borrowed a similar amount to Lee which he could not afford to repay. He asked his bank NatWest to cancel the payment while he rearranged his finances, but like Barclays, NatWest told him it could not cancel a payment to a pay-day lender.
The right to tell your bank to cancel continuous payment authorities and other payments is enshrined in law by the 2009 Payment Services Directive.
The Financial Services Authority told Money Box it had a clear interpretation of the directive regarding the cancellation of payments by bank customers: "Customers have the right to stop any payment leaving their account. No distinction whatsoever has been made for pay-day lenders or indeed any other group.
"If the customer withdraws their permission for money to be taken, any further payment would be unauthorised, and would have to be reimbursed to the customer by the bank."
However some banks are making a different interpretation.
Lender disagreements
HSBC said there were some circumstances where they may not be able to cancel payments. Barclays said customers could normally cancel, but in the case of Lee it had "failed to meet its usual high standards" and would refund him the £150 and reverse any charges.
However, NatWest/RBS said it could cancel some payments set up with pay-day lenders but not a single payment or an instalment payment.
Mike Dailly, who sits on the Financial Service Authority's Consumer Panel, does not agree there are payments a bank is unable to cancel and thinks those banks that are differentiating must change their approach: "The bank must respect the right of consumers to cancel any debit from their account and if they don't do that then they're breaking the law.
"If banks are three years down the line still not implementing the payment services regulation, that is a conduct issue, and we'd certainly be wanting to see the FSA taking action."
Money Box is broadcast on Saturdays at 12:00 GMT on BBC Radio 4 and repeated on Sundays at 21:00 BST.
You can listen again via the BBC iPlayer or by downloading Money Box podcast.