Rural communities 'at risk' without broadband access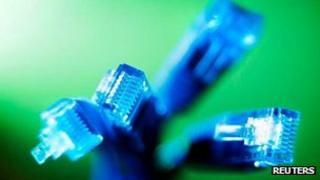 Economic development in rural areas is being put at risk because of failures to provide adequate access to the internet, a business group has warned.
The Country Land and Business Association (CLA) says up to a fifth of people in rural areas still do not have adequate broadband services.
It also says the government is unlikely to meet its goal of providing universal coverage by 2015.
But ministers say their broadband programme is firmly on track.
The government's target by 2015 is to ensure universal broadband coverage, offering speeds of at least 2 megabits per second.
It also plans to create a superfast network for the majority of the population by the same date.
But according to the CLA, progress so far has been very slow and those goals are unlikely to be met, potentially leaving rural communities without adequate broadband access.
The CLA has campaigned over the past decade for all rural areas to gain effective and affordable broadband.
It has previously called on local authorities to ensure that contracts awarded to infrastructure providers include fair compensation provisions for any failure to meet time and coverage requirements.
It now says operators should be legally obliged to provide coverage, even in very remote areas, and it also wants isolated communities to be allowed to use public sector networks.
Otherwise, it warns, social and economic development in rural areas will suffer.
Minister for Culture, Media and Sport Ed Vaizey has said that the broadband programme is on track and he is confident the government's targets can be achieved.