Abu Qatada: Your questions to Dominic Casciani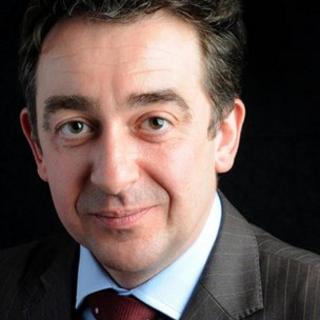 BBC Home Affairs correspondent Dominic Casciani will answer your questions in a live Twitter Q&A on Tuesday 13 November.
Dominic will take your questions on the issue of Muslim cleric Abu Qatada. He has been covering the go-ahead for deportation and the subsequent release of the cleric.
Why has Abu Qatada been released on bail? What does this mean for his future? What will the UK government do now?
Dominic will be answering your questions directly via his Twitter account:
https://twitter.com/BBCDomC on Tuesday 13 November 2012 between 15:00 GMT and 16:00 GMT.
Here are the ways you can take part:
Send your questions for Dominic using the web form below.
On Twitter, tweet your question using the hashtag #AskBBCDomC
Text your question, beginning '#AskBBCDomC' to 61124 (in the UK) or +44 7624 800 100 (outside the UK).
To follow the Q&A live, go to Dominic's Twitter page - you don't need to have used Twitter before or have a Twitter account to see it, just click this link: https://twitter.com/BBCDomC
When it's over, we'll collect together all the questions and answers and publish them on this page of our website.
Although Dominic will try to answer as many questions as he can, he won't get to all of them. Questions will be tweeted immediately before the answer, and might therefore be edited for brevity.
Here is the Q & A session which Dominic Casciani held on Twitter at 1600 GMT Tuesday13 November: Abu Qatada: Dominic Casciani answers your questions