Criminal compensation - claims for minor injuries cut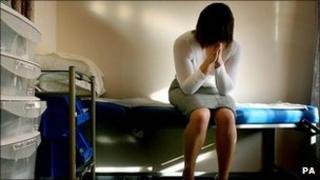 Violent crime victims who suffer minor injuries will not get compensation under changes which have come into effect in England, Wales and Scotland.
Victims who suffer injuries including a broken nose, mild concussion, temporary deafness or minor burns will be among those no longer eligible.
Shopworkers' union Usdaw said many retail staff injured in armed robberies and assaults would lose out.
Ministers say the reforms will shave £50m off the annual £200m bill.
However, in 2011/12 the criminal injuries compensation bill rose to about £450m, largely caused by a backlog of payments.
BBC home affairs correspondent Danny Shaw said the reforms to the Criminal Injuries Compensation Scheme - including the scrapping of five payment levels - were the most significant since a sliding scale of payments was introduced to simplify it 16 years ago.
Usdaw said MPs who had voted for the changes should "never again have the gall" to say they put victims first.
In September, in a move hailed by Victim Support as "a turnaround", Justice Minister Helen Grant said she would reconsider the plans after the charity's protests as well as those by MPs and unions.
But when a parliamentary committee met at the start of this month, the unchanged plans were approved by nine votes to seven.
That led Labour to accuse the government of "stacking" the Seventh Delegated Legislation Committee by ensuring people on the government payroll - including four parliamentary private secretaries - turned up to vote.
The Ministry of Justice says it is "dedicated to preserving compensation to the most seriously-injured victims of crime".
"But where less serious injuries have been caused, we believe taxpayers' money is better spent providing support and help rather than what are often small payments well after the crime has been committed," a spokesperson said.