Arrest in computer hacking probe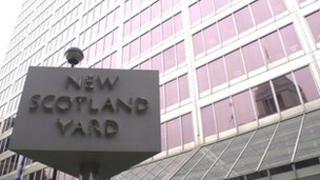 Scotland Yard has arrested a man as part of an investigation into computer hacking and privacy breaches.
The 52-year-old was arrested at approximately 07:00 GMT at his home in Oxfordshire by detectives from Operation Tuleta.
He is being held at a police station on suspicion of offences under the Computer Misuse Act 1990.
The man is the 20th to be arrested by the Metropolitan Police as part of its Operation Tuleta inquiry.
In a brief statement, Scotland Yard said that Tuesday's arrest was under a specific sub-strand of the investigation, Operation Kalmyk, which has been looking at computer hacking offences in relation to suspected business espionage.
Detectives are interviewing the man at an Oxfordshire police station while searches of his home are being conducted.
The alleged offences are being investigated under Section 3 of the 1990 Act. This states that it is an offence to commit an unauthorised act with the intent to impair the operation of a computer.
The offence includes actions that prevent or hinder access to any program or data held on a computer or affect the reliability of its data. The maximum possible prison sentence for an offence under the 1990 Act is 10 years.
Operation Tuleta is one of three major investigations launched by the Metropolitan Police in the wake of the phone-hacking scandal.
Operation Weeting is investigating allegations that journalists illegally hacked into mobile phones to gain information. Operation Elveden is looking at allegations that journalists made corrupt payments to public officials, including police officers, in return for information.
In total, 98 people have been arrested and investigated and 20 have been charged with offences.