Government to challenge Court of Appeal ruling on criminal records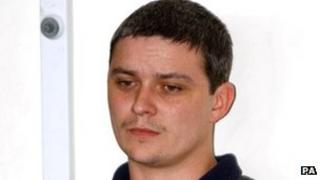 The government is to seek leave to appeal against a court ruling that the law which requires people to disclose all previous convictions to certain employers is a breach of human rights.
The Court of Appeal ruling could mean job applicants in England and Wales do not have to disclose all criminal records when applying for certain jobs.
The case at the heart of the row involves a job applicant, known as T.
He had to disclose police warnings he got at 11 over two stolen bicycles.
Delivering the ruling, the Master of the Rolls, Lord Dyson, said the disclosure of old convictions and cautions was designed to protect children and vulnerable adults.
However, he said, "requiring the disclosure of all convictions and cautions relating to recordable offences is disproportionate to that legitimate aim".
But Lord Dyson added: "We are willing to direct that our decision shall not take effect pending determination by the Supreme Court of an application by the Secretaries of State for permission to appeal."
The court said T was a "man of good character" apart from the police warnings when he was 11.
Lord Dyson said: "He believed that his warnings were spent. But he was disabused of this in 2008 when (aged 17) he sought a part-time job at the local football club."
Criminal record checks were beefed up after the case of Ian Huntley, who was jailed for life in 2003 for the murder of Holly Wells and Jessica Chapman in Soham, Cambridgeshire.
It subsequently emerged that Huntley had obtained a job as a school caretaker - which is how he befriended Holly and Jessica- because his criminal past had not been shared by Humberside Police.
In 2004 the Bichard Report into the case recommended that all applications for positions in schools should be subject to a requirement for enhanced disclosure criminal checks.
In the case of T, the club requested an Enhanced Criminal Record Certificate (ECRC) because he might be required to work with children.
ECRCs are usually sought in cases where people are applying for work which includes training, caring for or supervising children or vulnerable adults.
But they are also required for prospective adopters of children in England and Wales and in a variety of other instances, which are listed here on the Disclosure and Barring Service (DBS) website.
A different agency, Disclosure Scotland, handles such criminal record checks north of the border and Access Northern Ireland is in charge of disclosure checks in Northern Ireland.
Mike Pemberton, the solicitor who represented T, told BBC Radio 5 Live: "This is a case where human rights equals common sense.
"You can't argue that something you did when you were 11 years old will blight you for the rest of your life."
'Disappointed'
But a government spokesman said: "The protection of children and vulnerable groups must not be compromised. We are disappointed by this judgement and are seeking leave to appeal to the Supreme Court."
Liberty said the law had been incompatible with Article 8 of the Human Rights Act, the right to a private and family life.
John Wadham, Chief Legal Officer at the Equality and Human Rights Commission, said: "Many of us have been in minor trouble with the law as children, which we regret at the time but we would not expect that to affect our ability to get a job later in life."
Liberty's legal officer, Corinna Ferguson, said: "This sensible judgement requires the government to introduce a more nuanced system for disclosing this type of sensitive personal data to employers.
"For too long irrelevant and unreliable information provided under the blanket CRB system has blighted people's lives."
Criminal records checks are the responsibility of the Disclosure and Barring Service (DBS) which took over the role when the Criminal Records Bureau and Independent Safeguarding Authority were merged last month.
Lord Dyson said a system of "filtering" was required, to allow for irrelevant criminal records to be removed, but he added: "It will be for Parliament to devise a proportionate scheme."
In allowing the appeal he rejected the argument of the Home Office's lawyer who said the judges should leave it to Parliament.
He said: "This is not a case where we can be confident that Parliament will move swiftly to find a solution."
Nick Pickles, director of privacy campaign group Big Brother Watch, said: "This case highlights how the coalition's reforms have not gone far enough and the CRB system continues to lead to absurd results in too many cases, including thousands of people being wrongly branded criminals.
"The system of cautions and the system of criminal record checks need fundamental reform, starting with a legal right for minor offences to be wiped from police records after a reasonable period of time."
Benjamin Burrow, a human rights solicitor, said: "Given this decision, it is likely that many people who have, in the past, had information wrongly disclosed in relation to reprimands, warnings, cautions and convictions, will be entitled to compensation for a breach of their human rights and financial losses they suffered as a consequence of action taken following the check."