Michael Christian back on air two months after Kate prank call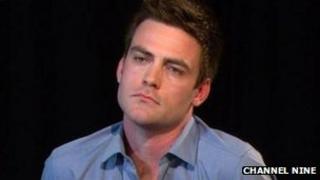 One of the two Australian DJs who made a prank call to the London hospital where the Duchess of Cambridge was being treated is back on air.
Michael Christian was suspended two months ago by 2Day-FM in Sydney after the nurse who answered the phone - and believed the callers to be the Queen and Prince Charles - was found dead.
Mr Christian is broadcasting on sister-station Fox FM in Melbourne.
His co-presenter at the time of the prank, Mel Greig, is still off the air.
The duchess was being treated at King Edward VII's Hospital for an extreme form of morning sickness when Mr Christian and Ms Greig made their prank call pretending to be members of the Royal Family.
Jacintha Saldanha answered the call and put them through to another nurse who gave an update on the duchess's condition.
Mrs Saldanha, a 46-year-old wife and mother-of-two, was found hanged three days later. She had left three suicide notes, her inquest revealed as it was opened and adjourned.
Earlier this month the Crown Prosecution Service decided there was insufficient evidence to charge Mr Christian and Ms Greig with manslaughter over Mrs Saldanha's death.
2Day FM is owned by Southern Cross Austereo and its chief executive officer, Rhys Holleran, said: "We are happy to have Michael back on air.
"We have always supported our talent returning to work when appropriate and today marks that occasion for MC [Michael Christian]. We look forward to welcoming Mel Greig back when the time is right."