Police officer and journalist face corrupt payments trial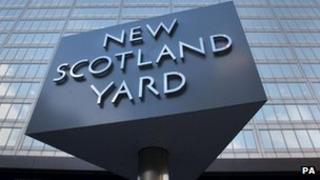 A former police officer and a journalist are to stand trial at the Old Bailey over alleged corrupt payments for information.
Ex-PC Paul Flattley and the Sun's defence editor Virginia Wheeler are accused of conspiracy to commit misconduct in public office.
It is alleged Ms Wheeler paid Mr Flattley more than £6,400 for information between 2008 and 2011.
No pleas were entered and the pair were sent for trial at a date to be set.
The hearing in front of a district judge at Westminster Magistrates' Court went ahead in Ms Wheeler's absence as she could not attend for medical reasons.
The two accused are next due to appear at the Old Bailey for a preliminary hearing on 22 February.
Mr Flattley, 30, a former constable in the Metropolitan Police from Stockport in Cheshire, spoke only to confirm his name, date of birth and address.
He was formally charged when he answered police bail on 22 January.
Ms Wheeler, 33, from Kennington in south London, who began working for the Sun in September 2004, was charged by summons.
It is alleged that Mr Flattley received £4,000 in cheques and £2,450 in cash in exchange for information between 25 May 2008 and 13 September 2011.