Iraqi doctor 'suspended over torture links'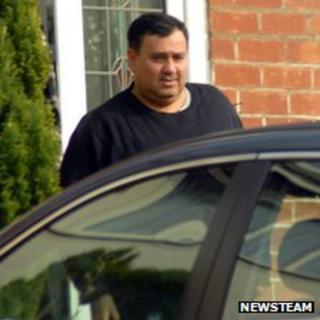 An Iraqi doctor who was an "accessory to torture" under Saddam Hussein's regime has been suspended for 12 months, a medical tribunal has ruled.
But it said Mohammed Al-Byati's actions were "not so serious" that he should be struck off the UK's medical register.
Dr Al-Byati, 47, who has worked at UK hospitals since January 2000, treated detainees in Iraq from 1992 to 1994.
The Medical Practitioners Tribunal Service found he had known some of his patients were injured through torture.
On Thursday, the fitness to practise panel ruled Dr Al-Byati was "complicit in acts of torture", although it was not alleged he witnessed any acts of torture first hand.
The tribunal also said there was no criticism of his clinical performance in the UK.
'Not so serious'
Following its findings that Dr Al-Byati's fitness to practise medicine was impaired due to his actions in Iraq 20 years ago, the panel ruled on Friday that it would be "sufficient and proportionate" to suspend his medical registration for 12 months.
The panel's chair, Professor Michael Whitehouse, said: "Having considered all the evidence placed before it, and the exceptional circumstances in which Dr Al-Byati found himself, the panel is of the view that his misconduct, although serious, was not so serious as to be fundamentally incompatible with his continuing to be a registered medical practitioner.
He said the panel wished to "demonstrate clearly to him, the profession and the public that - even though his involvement as an accessory to torture was outside his control - such conduct is unacceptable".
He added the length of time would allow the doctor "a sufficient period to reflect upon the seriousness with which the panel views his actions".
The panel had already accepted the General Medical Council's (GMC) case that it was neither Dr Al-Byati's wish nor his intention for some of those he had treated to be tortured further.
Professor Whitehouse acknowledged that Dr Al-Byati wanted to continue to practise "as he loves his work and wants to help people", and that his actions had been a "consequence of his completing his compulsory military service" under Saddam Hussein's dictatorship where dissent was not tolerated.
Appearing before the panel on Tuesday, Dr Al-Byati said he had been a junior doctor in Iraq and had been "terrified" of what would happen to him and his family if he did not do as he was told.
He said he had not known the people he was treating had been tortured, insisting he was "completely innocent of these charges".