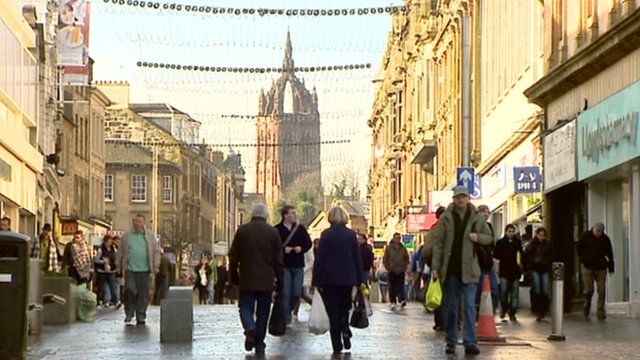 Paisley to bring back cars to pedestrian town centre?
2 March 2013 Last updated at 10:33 GMT
A plan is being developed to allow cars to return to a pedestrian-only zone in the centre of Paisley.
It is hoped the move would help boost the local economy by allowing traffic outside shopping hours.
Jamie McIvor reports.