Phone-hacking police interview man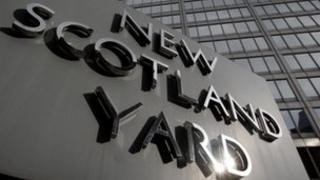 Police investigating phone-hacking allegations have interviewed a man under caution.
The 51-year-old man attended a South London police station around 13:00 GMT.
The man, who was later released, was interviewed in connection with the suspected conspiracy to intercept phone voicemails at Mirror Group Newspapers.
It comes the day after the arrest of four current or former Mirror Group journalists in London. Ex-Sunday Mirror editor Tina Weaver was among them.
People editor James Scott and deputy editor Nick Buckley were held, along with Weaver and former Sunday Mirror deputy editor Mark Thomas.
They were later released on bail until April.
Scotland Yard said the inquiry that prompted those arrests was focused on the Sunday Mirror in 2003 and 2004.
Police said the alleged conspiracy is being treated separately from alleged plots being investigated at the now defunct News of the World.