Tax loophole for UK businesses set to close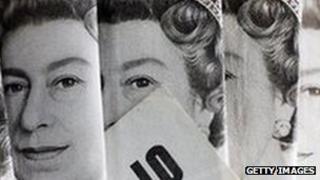 A tax loophole that allows firms to dodge £100m a year in National Insurance will be closed under a new scheme targeting offshore payroll services.
Chief Secretary to the Treasury Danny Alexander said the loophole allowed UK companies to avoid paying tax for thousands of workers.
Mr Alexander said British firms with British staff must pay British taxes.
He announced the move in a speech to the Scottish Lib Dem conference.
Mr Alexander said around 100,000 employees - mostly teachers, nurses and oil and gas workers - were believed to be paid through offshore payroll services set up in tax havens such as Jersey and could be ineligible for statutory sick pay, but completely unaware of that status.
He said he was alerted to the loophole by one such worker who approached him at Inverness Airport. But he insisted he found it was already under investigation by officials.
"It is not just about the tax we get in, it is also the case that many employees will not know they are paid in this way," he told BBC Radio 4's Today programme.
Mr Alexander said the move had a direct consequence for workers.
"If their employer is not paying employers' National Insurance, unbeknownst to them they may not then be entitled to statutory maternity pay if they become pregnant, they may not be entitled to statutory sick pay if they fall ill," he said.
"This is not just something which has direct consequences to the Exchequer, costing us all hundreds of millions of pounds, it is also something that has a direct consequence for the workers concerned and that why it is so important we are taking this action."
Patrick Stevens, tax partner at Ernst & Young, told BBC News the loophole needed to be closed.
He said: "This originates from the situation where British companies are sending their employees overseas, so if they're working full-time overseas, it's probably perfectly fair that they are not subjected to UK tax.
"But in some cases people are taking advantage of a bit of a loophole where British workers are being got into the same situation but this needs to be closed down.
"It's the special rule around agency workers that I understand is allowing people to get into this loophole and take advantage of something that was really only meant for people working overseas."